I'm guessing that most of us at some time acquire nicknames. Those tags or labels may or may not stay with us throughout our lives, but they generally have significance that can be traced back to special moments, characteristics, or circumstances in childhood and beyond.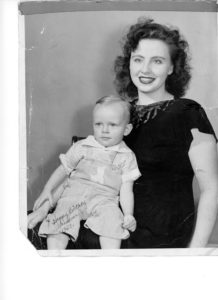 My parents named me Elwood John Bolinger after my father, who was born in Altoona Pennsylvania almost a century ago. Dad's nickname was always "Al," but when I was born, he noticed my rosy cheeks and remarked that they resembled the petals on the buds of roses, so I was given the nickname of "Buddy" by which I'm still known among my closest relatives. The name worked well when I was a kid but became somewhat awkward as I aged.
In high school I was known as Elwood or "Woody," which didn't bother me, mainly because of one of my favorite films from 1950, starring Jimmy Stewart as Elwood P. Dowd, the main character from the Pulitzer Prize winning play Harvey by Mary Ellen Chase. The name "Elwood" did manage to reach a new level of coolness during the 1980's in the movie, The Blues Brothers. Suddenly my real first name became a household word among fans of John Belushi and Dan Aykroyd.
During my college years, I was known as "Bud" by my friends, though for my birthdays during that period, I continued to receive greeting cards addressed to "Dearest Buddy" from both my grandmothers, each card always containing a dollar bill.
Through all the thirty-five years I taught high school, my friends and fellow faculty members knew me as "John" or "JB."
Now in my 70's (or what I prefer to think of as 60-something plus shipping and handling), I have relatives who still call me Buddy, one being my mother's favorite cousin, now in her nineties, whose lovely, young-sounding voice always begins her phone calls with "Hello, Buddy," as she has done since I was a toddler, which I occasionally imagine must have been some time during the Mesozoic Period. 
Perhaps the nickname I loved the most was "Mr. B" during all those years I taught thousands of high school students.   JB