Sunday morning temperatures in Pompano Beach, Florida this week dipped into the forties.  To people living in the upper Midwest, and New England, this is not news.  In fact, in some of those places during the long winters, any temperatures in the forties might be considered balmy, so it has been interesting to observe how the true natives here, AKA Floridians, have reacted to the relative cold.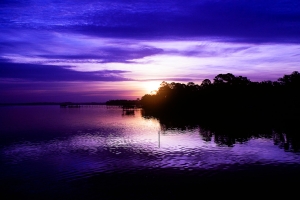 I've been living in Pompano Beach for ten weeks now, growing slowly used to the warmer climate and increased humidity that doesn't exist in Colorado, even in the summer, when humidity levels can remain under ten percent for long periods.  It's funny how, over time, people become accustomed to temperatures, wherever they may live.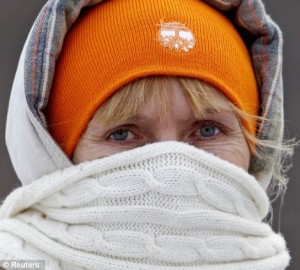 While walking my dog Dudley at around seven this morning, I saw a neighbor, who was returning from an early breakfast at a local IHOP and wearing what appeared to be a heavily quilted and hooded sweatshirt with gloves.  After saying a quick good morning and asking how I was weathering the storm, he rushed indoors as though the temperature were twenty below.  OK, it was rather windy, but I was wearing only a light summer jacket and long pants (for the first time discarding short pants since I came here) and felt quite comfortable.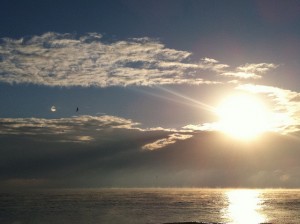 The only other person I saw was a lady walking her dog while wearing a muffler around her face and a coat that could have kept Nanook of the North toasty warm during a blizzard.  She waved at me while rushing back indoors with the surprised little dog, as I pondered something a Florida friend had told me upon my arrival here last December.  "You will become used to the warmer weather here, John, so that within a couple of years, even sixty degrees will seem very brisk."  He was probably right about that, though I haven't reached the point of  feeling comfortable in ski garb when we experience temperatures only in the forties.  Only God knows how these folks would do in Denver or Boston this time of year.