The value of true friendships is probably inestimable. Lasting friendships anchor us in a world that is changing ever faster each year.  Those friendships give us a shared history of experiences from good and bad times, because friends have seen each other at their best and at their worst.  They know each other's strengths and weaknesses but are able to extol those strengths over the weaknesses, so that forgiveness always triumphs over any possible grudges.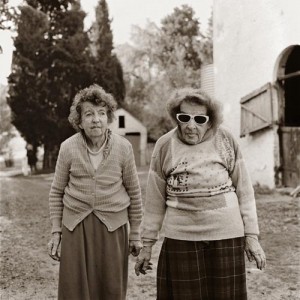 Our hair may whiten with the years, as Microsoft programs come and go, and gas prices continue to rise higher than those we used to pay for fine jewelry, but our good friends are able to keep a sense of continuity and meaning in our lives.  Whenever we ask, "Do you remember?" about something or someone from forty or fifty years before, the smile of recollection on the friend's face as he answers, "Yes, I remember" means we are not alone.  We have something together that no amount of money can buy, because we are connected by reminiscences, even when they become the only ones left to stave off the slow approach of dementia or the oblivion of Alzheimer's.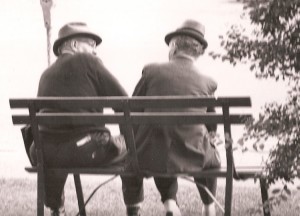 As the years roll by, the number of friends with whom we share remembrances shrinks, like the old clothes from college that no longer fit us and have been tossed into the attic.  Our perspectives shrink too, until there is no one remaining, who remembers what we remember.  The old friend with whom I took the wrong train and ended up in Cleveland when we were in high school together may be the last to laugh at that private recollection.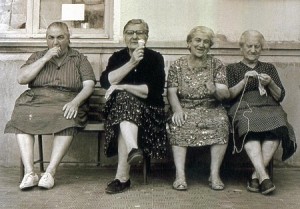 As someone who has moved across the country twice during the past ten years, I know the enormous significance of dear friends I have left behind, even though we are still in regular contact by phone, computer, and occasional visits. Our dearest friends cannot be replaced by better climate, a lovelier home, or increased financial opportunities.  Friends are the "family" we choose.  They are our mainstay, our stability, our safeguard in a world that is spinning faster year by year toward ever more impersonal, electronic communication, and mere "virtual" relationships as disposable as plastic water bottles.  If we do nothing else of importance during our golden years, it should be to value and nurture those friendships that are the best ones, often the oldest (while continuing to make new ones), along with all the shared laughter and tears that they provide.  JB