The phrase "one nation under God" has lost most of its former meaning and power over the past four years. Even the name The United States of America can now seem only a memory that sticks in one's throat. The terms "conservative" and "liberal" have now also become oversimplified and almost airtight stereotypes that can automatically summon unspeakable horrors (real or imagined) on both sides of our social and political landscape. Racism, inequality, and ill-feeling are rampantly triggered by our haughty assumptions of right and wrong being as simple to identify and judge as black and white.
For example, even wearing or not wearing a mask in public places has become a label for being a Republican or Democrat. Flouting science and facts has become, on one side, an act of heroism or bravery instead of the thoughtless and ignorant gesture it really is. Respect for others has become less important than appearing to be heroic. The word "fact" has been abused by our nation's leader by his using the adjective "fake" whenever he feels cornered by actual truth. His messages are convoluted to the point of absurdity, but his followers still worship him without question or interest in veracity on any level. Perhaps they're too embarrassed to admit their initial adoration for a man who makes Benito Mussolini look like Mr. Rogers. Braggadocio is much more fun than boring common sense. Phony heroism and modest acceptance of facts have locked horns on the world stage, where any attempts to define or face facts is met with a resentment of tarnishing the imagined luster of the current administration and its blithe disciples. "I have my rights" has become something our forefathers might not even recognize in terms of its descent into egomania over the past four years.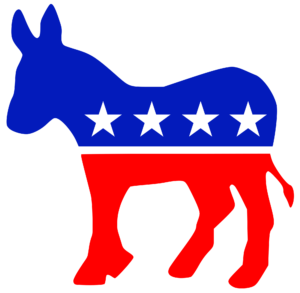 Boredom for some is more and more opening doors to reckless behavior on a national scale.  On a recent evening newscast one woman screamed at the idea of having to wear a mask in public. "I don't have to wear a mask. I have the right to die if I want to." Of course, she forgot that perhaps she didn't have the right to kill others by exposing them to the microbes she might be carting round. Her self-righteous view of "freedom" during the 1918 Spanish Flu epidemic might also have defied the quarantine laws. During World War II, she would not have honored the laws governing black-outs during bombing raids, the result of which no one knew from day to day. During the 1960's she would have ignored the new laws regarding seatbelts for herself and her children. In those instances, the scream of "I have my rights!" rings hollow in the face of public safety and shared responsibility.
It's almost too easy to imagine outside forces from foreign governments fanning the flames of our national division. Destroying ourselves would most certainly save Russia, North Korea, China, Iran and other hostile nations the trouble of doing it themselves. Their input into our politics now is, I suspect, more powerful than we can yet imagine. The Dems and GOP, by and large, have become two separate and mutually hostile countries, digging through their daily battles the trenches between what we used to be as a nation and what we're becoming. The adrenalin rush of snide, selfish, one-upmanship on both sides has given us an almost video game mentality, where we don't share the benefits of cooperation, but rather feel the need to score points that make the struggle between Generals Grant and Lee look like a children's puppet show.
It seems unlikely that the nation will wake up any time soon, coming together with shared values that honor what we perhaps once were or thought we could become. It may yet become the most methodical and diabolical self-destruction since ancient Rome.  JB