Is it possible that anyone this side of a coma missed the blaring irony of the mob Republican men "storming the citadel" to claim a cover-up was occurring and that other info was being withheld at the Deposition on October 23? Friends, this is an SNL skit in the making. Those Republicans used distraction to try turning the deposition into a football game with the offense all wearing designer suits and ties while showing off their phones, like weapons, recording the resulting chaos as though attending a witches' coven they wanted to expose for coverage on Fox News.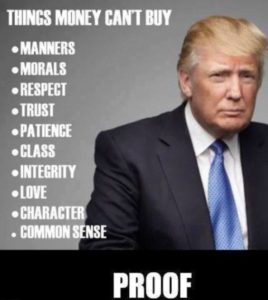 Even though protocol was observed by the Dems, following rules to the very letter, the Republican men, with chaos and distraction as their goals, pretended to own the space as though no one else was actually there. I suspect that they might even have believed that their chutzpah could actually have appeared heroic on some level instead of the rude, loud, vulgar display it turned out to be for the American public. The rules of order and even the Constitution itself seem to have been forgotten in the melee that ensued.
However uncomfortable and embarrassing this process may be for certain people, it needs to reach its conclusion, as dictated by law, not by public displays of tantrums to try modifying the legal process just for the chosen few with their imperial leader, whose loyalty and good faith have never been witnessed by anyone in or out of his political realm. Devotion to Donald Trump remains a mystery to most of the rest of us, who have seen the things of which he is capable. Any "loyalty" to him must be based then upon fear, especially regarding the voters who still worship blindly this despot, whose view of anything or anyone doesn't seem to exist outside his own reflection in the nearest mirror.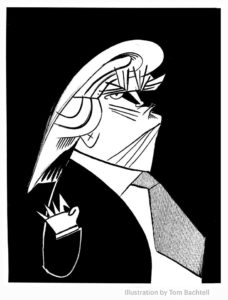 In any event, the process needs to be completed, unimpeded by political shenanigans on either side. The Mueller Report was necessarily a flop, due to its weak presentation and the editing it endured by those in power.  Truth and justice should prevail without favoritism or fear of reprisal for those who must make the difficult decisions regarding those conclusions. Yesterday's embarrassing event seems like something from the time of Andrew Jackson. Bad sportsmanship through cover-ups and trying to stall the truth with threats may sadly put an ugly face on the GOP for this part of our history as a "free nation." Truth and civility should go together, but right now, Archie Bunker and Don Rickles still seem to be our leader's models of eloquence and behavior on and off Twitter. Dignity has been on hiatus now for the past couple of years. Many of us want it to return and remain.  JB