What is there about that adrenalin rush that comes for some from the self-satisfied, arrogant, and self-righteous emotion that is looking down one's nose at people who are "different" from us? Perhaps in an increasingly diverse society and wider melting pot, arrogance grows faster and more easily when we think that there is some level of encroachment on our personal or ethnic turf. It's not necessarily even to know the names and diverse stories of those whom we revile. Skin color, language background seem to be enough to validate the narrow and insensitive judgments about what we believe belongs only to us.
Never mind that less than half of us are third-generation or older, or that American Indians are the only true natives. It's so much more convenient and efficient to clump together and cast aspersions upon groups of people whom we don't know and call them invading foreigners not eligible to work for or participate in the American Dream. Stereotypes are so much easier to deal with than personal stories of struggle and hope. It's simpler too to ignore the tremendous incentives those folks can have to work hard and earn for their families that sense of safety and belonging that can come for citizens in a land of opportunity for all.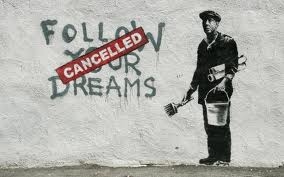 The fear that exists now for too many Americans is fanned by those who want and need political points for their own power and leverage, whose voters continue to shun the words of Emma Lazarus, words printed at the base of The Statue of Liberty:
"Give me your, tired, your poor,
Your huddled masses, yearning to breathe free,
The wretched refuse of your teeming shore.
Send these, the homeless, tempest-tossed to me.
I lift my lamp beside the golden door."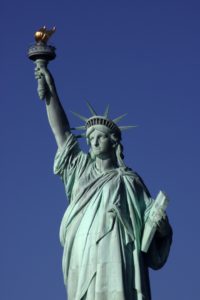 The terror that exists now for too many Americans is fanned by those who want and need political points from their voters, who are too often stirred to action by words invoking fear and division. The result is that we are at war with ourselves and as divided as we were during the American Civil War more than a hundred and fifty years ago. That combination of greed, ignorance, and fear could be our undoing if we can't widen our collective view of humanity.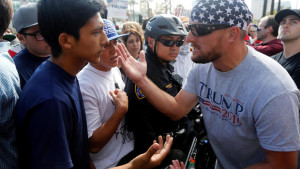 I read an editorial this morning in the Sun Sentinel (Florida) suggesting that any long-term solution "will have to be comprehensive, including pathways to citizenship for the undocumented workers who are critical to the economy, more judges to consider asylum and other appeals, more agents to police the border and a properly managed guest worker program."
If many readers see me as a bleeding heart liberal who believes in pie in the sky, then I admit to having lost touch with the America in which I thought I grew up, the line, "with liberty and justice for all" now ringing a bit hollow for me and so many others, especially those struggling for their very lives in a world gone mad in its quest to maintain a false sense of safety on a foundation of division and hypocrisy.   JB