There are moments now when I become painfully aware that I'm turning into an old fogy. Those examples of catharsis include forgetting why I've entered a room (which I believe happens to many people of different ages). The particular clue I'd like to explore here about my gradual transformation is my reaction (sometimes aversion) to much of today's popular vocal music.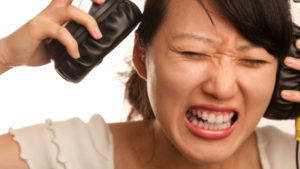 In the late 1950's my parents thought it shocking that I played records of Elvis Presley until the phonograph needle almost went through to the other side of the vinyl songs like "You Ain't Nothin' but a Hound Dog" and "Jailhouse Rock." I think they were worried that I might become a juvenile delinquent, listening to such "Wild stuff." Mom and Dad were still listening to Glenn Miller, The Dorsey Brothers and singers like Patti Page, so I imagine that Elvis must have sounded like something from an alien planet.
Well, I'm becoming more like my parents every year than I care to admit. I still love the old Broadway shows like, Show Boat, The King and I, Oklahoma, Carousel, State Fair, My Fair Lady, The Sound of Music, Hello Dolly, Mame, Les Miserables, Cats, and A Chorus Line. Even the first time I saw each, I left the theater humming some of the tunes, ones that had a way of staying in my head, because they were all lyrically interesting to me and different from each other. Those songs survived the shows to become part of pop culture and are still sung by vocal artists everywhere. Of course, people under the age of thirty may consider that music as outdated as the minuet, powdered wigs, and buckled shoes, but now so many of the pop songs manufactured each year sound like each other. Not much stands out, because there is so much technology and electronic vocal enhancement to cover up the utter mediocrity and forgettable musicality of the songs and performers.
A while back I became hooked on the television series, The Voice, because the performers make songs their own in the most brilliant, heartfelt ways. Sometimes I know the performances are extraordinary when the hair goes up on my arms. There are no generic tricks of the trade, no echo chambers, or voiceovers.  It's the real thing, and my whole being responds to hearing such talent.
I love "classical" music too and have a fairly large collection of recordings, but when it comes to pop singing, I still go back to The Beatles, Fleetwood Mac, The Doobie Brothers, Billy Joel, Joni Mitchell, Tony Bennett, Rod Stewart, Barbra Streisand, Neil Diamond, Ella Fitzgerald, Rosemary Clooney, Judy Collins, Frank Sinatra, Elton John, Edith Piaf, Lady Gaga, Adele, and Harry Connick, Jr. Their songs have lyrics that are still engaging to me, voices that didn't need eight tons of electronics to make them sound great, and tunes that have stood the test of time (at least for me). I admire some of the verbal skill of rappers from time to time, but in general, I'd rather have a root canal than go to a concert of that genre. Melodic it ain't. It just sounds "pissed off" most of the time. Maybe that's its main purpose. I really don't know.
So yes, I've become a musical codger when it comes to pop singers and their material, but as I don't force anyone to listen to what I enjoy most, I don't expect anyone to be suing me for my musical taste. To each his own.  JB