"I went to the woods because I wished to live deliberately, to front only the essential facts of life, and see if I could not learn what it had to teach and not, when I came to die, discover that I had not lived….I wanted to live deep and suck out all the marrow of life."  Henry David Thoreau's Walden (1849)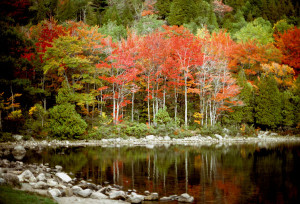 During junior year in high school I recall the passionate introduction by our wonderful English teacher, Mrs. Bea Johnson, to Henry David Thoreau's book Walden. It was 1963, and the digital age was yet only a glimmer of what it is in 2016, but the message was immediately a profound one for me, a gangly teenager with rather low self-esteem, and with social skills that made Silas Marner look gregarious. It wasn't that Thoreau was a hermit. He was in his Walden years less than two miles from the City of Concord, Massachusetts, and his ten by fifteen-foot cabin occasionally accommodated as many as thirty guests at once. His solitude was by choice and more about attaining some sort of perspective and balance in an ever busier and noisier world that, by then, had trains and the telegraph.
Walden Pond was a place where Thoreau was better able to connect with nature and his own thoughts without what at that time seemed to him a bombardment of noise and busyness of less than profound importance to his own psyche. I wonder what he would think of the constant infringements today upon humanity via cellphones, endless texting, neon signs, the barrage of media messages every few moments urging us to purchase cars, medications, and electronic devices with equal zeal, not to mention the never-ending coverage of natural disasters, human stories about crime, war, massacres and mudslinging in politics around the globe. In this deluge of information (requested or not) and entertainment of the modern age, we have developed numbing devices in our brains that separate quickly the TV images of toilet paper commercials from the news features about beheadings of American journalists by Isis. It's how we survive the mountains of messages thrown at us without ceasing.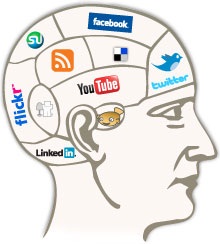 At least subliminally, we have evolved a kind of off-switch without which our minds would almost certainly go into overdrive. This unconscious but perhaps necessary mode of protective desensitizing has come about by our seeing televised images almost daily (sometimes hourly) of everything from graphic ravages of war to hundreds of people being swept away by tsunamis, images with which the sensitive mind cannot hope to deal, especially in such frequency.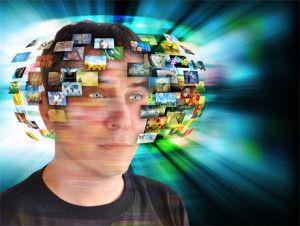 Thoreau, if he were somehow transported to our time, could easily go mad, which makes me think further about how much more technology will intrude upon and perhaps stifle our humanity over the next century. Is there a limit to the illusions about technology's solving all our problems and that we are more in control through electronics, when technology is controlling us instead? The word "upgrade" has become a term of almost religious reverence in our time, and many of us leap without question at every new device or "improvement" that insists it will be leaving us behind if we don't install it right away. Everything seems to be about being further "connected" in a world where many teenagers are becoming almost android in their devotion and attachment to devices like cellphones and actions like texting, reducing our language to its lowest terms, so that at last we seem to be more disconnected than we can imagine. The delusion of being constantly "tuned in" and forever in contact is already, I believe, having negative effects upon personal growth, social skills, and contemplative thought. We all need to be asking the cost, not in dollars but in terms of what being connected really means, and if there are limits to human beings becoming automatons themselves through a seemingly eternal flood of external stimuli that can often inform but also smother the creativity that is such a vital part of being human.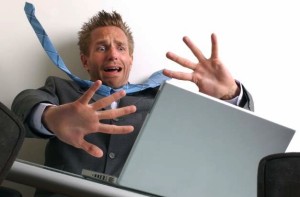 The "marrow of life" to which Thoreau referred is not necessarily to be found through technology alone. Other writers after Thoreau, like Isaac Asimov, Ray Bradbury, and Robert Heinlein have shown other imagined future scenarios through their fiction, based upon trends current to their times and upon human nature itself, which is at last something that cannot be "plugged in" or use batteries. A balance must be found between the benefits of technology and the most profound and timeless meanings of what it is to be human in the first place.    John Bolinger    4/20/16