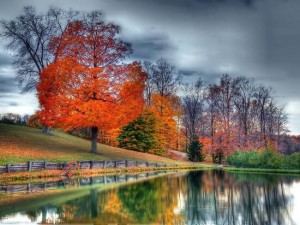 It is so difficult to live in the moment. More and more we seem to be bombarded by conflicting stimuli that are unwarranted and often not wanted. All around us are the distractions of traffic when we are driving, drug commercials when we watch television, the interruptions of phone calls and text messages, and extraneous noise so constant that we become almost numb to its presence.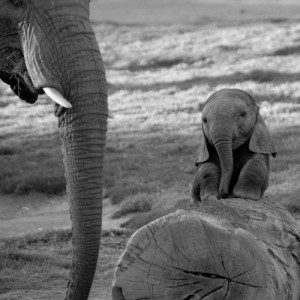 Of course, some people are so accustomed to constant "noise" that they cannot do without it, as though it were some kind of heartbeat without which life would lose all meaning. The illusion of being "connected" to other people via cellphones and texting constantly is a symptom of our growing addiction to ever more stimulation resulting in a terrible unexpressed fear of quiet moments of seeming inactivity, when perhaps we may feel entombed and alone. Also, because we are assaulted as never before by frequent images on television of slaughter or its aftermath from terrorist attacks and occurrences of domestic killing, we cannot always bear the silence of looking inward to process such horrors. Ultimately we are afraid of death itself, the final silence that comes to us all.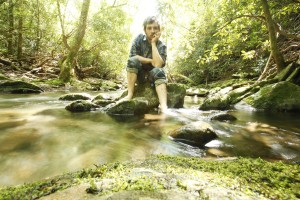 Many of us are healed by those moments in nature when we feel part of creation itself. There is something about the special silence in nature, in sounds of breaking ocean waves, the buzzing of bees, the whisper of a breeze, the flutter of birds' wings, the music of their songs, the crunch underfoot of autumn leaves, or the color and fragrance of flowers that gives us humans a different perspective on our place in the grander scheme of things, a scheme of which we are only a small part.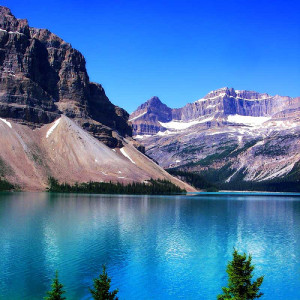 Because so many of us live in a world that is both loud and intrusive in so many ways and getting louder all the time, we need as individuals and in groups too those quiet times away from the hustle bustle of modern life. Retreat through meditation, communing with nature, expression of gratitude through prayer, and escape occasionally from electronics that can otherwise turn us into unfeeling automatons can, I believe, heal wounds of which we are not always even aware.
The "something else" which we have forgotten in contemporary life, because it does not have a button to push or knob to turn in order to activate it, is already inside us. It is a something that can be turned on only by, at least once in a while, turning off the machine-ridden world around us.   JB