There was a time during the history of our country when scaffolds were used to display people, who were for sale. This practice was accepted across much of our nation, even just 151 years ago. "Good Christian folks" deluded themselves into accepting slavery as a "natural" institution, one that was condoned even from pulpits almost everywhere in the United States. Awareness of the true reality of this heinous custom came only gradually to most people, but the shock of its former existence should also make us wonder if there are yet injustices that are calmly and legally accepted in our own time, injustices that deeply wound many.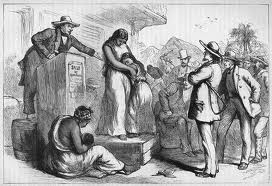 I would like to point out such a lingering injustice, one that is still accepted, perhaps because it doesn't affect everyone directly and, in fact, may not even be noticed by many citizens. As someone who is directly and unfairly affected by this law, I want to expound upon its meaning and effects upon my own life and the lives of countless others.
When I turned sixty-five years old, I was automatically given Part A of Medicare. As Part B would have cost $104 monthly, I opted to postpone it, because I already had health insurance through my domestic partner and the company where he worked. James and I have been together for seven years, and the company, Liberty Global International (largest cable company in the world) recognized our partnership in legal terms, giving me one of the best health insurance policies on the planet. When I turned sixty-five, the law stated that there would be no penalty for delaying Medicare Part B as long as the scheduled recipient could prove that he had valid health insurance during that period of delay.
I am now sixty-eight, and Jim has decided to retire in September of 2014, which means that our health coverage through Liberty Global will end on October 1. Jim will have a cobra policy for $950 for himself, but for which I will not be eligible. When I contacted Social Security and Medicare, I was told that a new law had been passed in June of 2013 stating that health insurance for those aged sixty-five or older in domestic partnerships would no longer be valid. Only those couples in "legal marriages" would be allowed without penalty to enroll in Medicare Part B outside the usually mandated time beginning in January of each year. I was told by both agencies that my health insurance coverage since age sixty-five would, therefore, not be recognized, and that I would not be allowed to sign up for Medicare Part B until January, 2015, the coverage of which would not begin until July, 2015.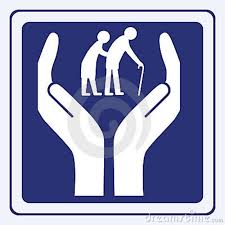 I am also being penalized retroactively back to the year 2011 (for not having a crystal ball?), when I turned sixty-five. I will be paying ten percent extra per year I was not enrolled in Medicare Part B, even though the law was not passed until June of 2013. This penalty will be for the rest of my life, even though the law didn't exist until I was sixty-seven.
All this goes back to the issue that same-sex marriage in Colorado and Florida is not legal. The result is that I am being denied something about which even other same-sex couples in other states needn't worry. They will not be penalized, because their marriages are recognized as valid. If this isn't an ugly form of snide discrimination, I don't know what is.
I've contacted twenty-three health insurance companies, not even one of which will furnish an individual policy to anyone over the age of sixty-five, who doesn't have Medicare Part B. This is the law under Obama Care.
The result of all my communicative struggles with Medicare and Social Security have come to nothing, and I'm exhausted. I will be without health insurance, except for Medicare Part A until July of 2015. That's nine months without coverage during which any doctor visits or medications will have to be paid for entirely out of my own pocket. I can pray only that I remain in good health. Maybe I can be placed into a plastic bubble?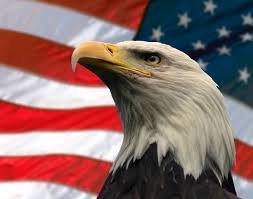 If I were an illegal alien, it is likely that I would receive more respect, dignity, and care than I am to receive as a life-long citizen of this country. If I were a convicted criminal, there would be no question about my receiving lodging, food, and health care in prison. Instead, as someone who has been paying taxes for fifty years and jumping through the endless number of hoops thrown at me by my nation's government, I am still paying for all of the above, yet feeling more and more abandoned, like a man without a country.
When I hear those words that used to make me feel safe and proud, those same words now stick in my throat, because their meaning and truth have faded into some awful abstraction not even remotely connected to reality for me. The terrible irony is that freedom and dignity are only for some people here, you see…not all of us.
"My country 'tis of thee…sweet land of liberty…"
                                      Or
"One nation under God, indivisible, with liberty and justice for all."
Really?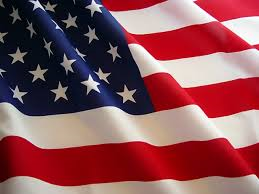 JB