Every once in a while I can feel myself aging, not just by looking in the mirror to see more silver hair, but also because I feel a lag in my attempts to keep up, even remotely, with technology and what the rest of the world delights in calling "progress."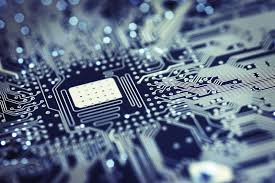 We live in a time that increasingly stresses speed and instant gratification. Though I'm for whatever makes life easier, I know that such strides inevitably encourage us to become lazier and to leave behind certain intangibles, like thoughtfulness, patience, and graciousness.
I still have letters written to me by my maternal grandmother in her own hand. The first of these was sent to me on my ninth birthday, but all her letters, right through my years at college were written with a pen and bottled ink upon stationery, a gold border around each page. Reading them again is like delving into history, or like seeing light that left stars eons ago and is just now arriving to illuminate the night sky. I can count on one hand the people I know personally, who still mail hand-written letters, which for me have become something of an archaic luxury in a world where technology seems to be reducing language to an efficient but artificial Esperanto of what it once was. It saddens me at times to remember the books on language usage, grammar, and composition I used as a student and then as a teacher and to see so much eloquence and grace of the mother tongue often funneled down to the polyester communication of a text message.
I can't remember any e-mails or text messages that would stay in my head for more than an hour. They can be lauded for their spontaneity and the fact that postage stamps are not required (though such communication is certainly not free of charge). The internet seems at times to be a huge conveyor belt of gang mail sent indiscriminately by some people, piles of it forwarded, faceless, impersonal messages that senders believe somehow will inspire or entertain the recipients. The sheer volume of these e-mails reduces their value, as they all melt together at last into a mind-numbing flow of messages that begin to resemble TV commercials.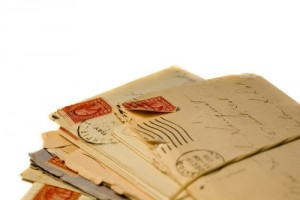 Letters used to be mailed on folded sheets of paper, sealed with hot wax until around 1840 in England, when envelopes came into vogue. Time was taken to compose messages that cost money and that would take days or even weeks to arrive at their destinations. Contemplation was more evident in communications that could not be shot back and forth with great speed, as in conversation. I remember in the 1950's through the 1970's the anticipation of waiting for the postman to deliver responses to letters I'd written and mailed. There was a sense of waiting and reward in writing that was not quite as casual as it is in e-mails today. I must add, however, that computers and e-mail are not responsible for the "death" of letter writing. It was, I believe, the telephone that was responsible for that if, indeed, letter writing is dead.
So much of what is forwarded in e-mails is undocumented drivel or just plain propaganda for one political cause or another, with absolutely shameless disregard for facts or any sort of certification. Of course, this was undoubtedly part of handwritten communication too, but it's so easy now to send libelous or fact-free messages fluttering by the hundreds or thousands into cyberspace, that one wonders what is true and what has been twisted to fit whatever ideology the sender has embraced. I see this sort of thing daily on FaceBook, when people grandstand for their political views on the extreme left or right. Just because it's on the internet, doesn't mean it's true or hasn't been modified to fit a sender's personal agenda, no matter how outrageous.
As anachronistic as they seem, I still miss personal, handwritten thank-you notes and carefully crafted letters. That nostalgia is just one of the things that may render me a fuddy-duddy, who still uses a fountain pen and stationery which, to many, will seem as outmoded as horse-drawn carriages, outhouses, and library paste.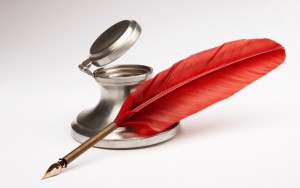 When President Ronald Reagan announced that he had Alzheimer's, he did it with ink on paper himself. I doubt that the impact of that note in its quivering script would have had the same power as a fax or a letter typed on White House stationery by an aide. I think too about heartbreaking, handwritten notes by dying soldiers during the American Civil War, final letters, stained with blood of the writers, letters held dear for generations by families of those courageous young men. There is something about holding a letter that was physically touched by the writer and written with some care by hand. I have an old hat box of over a hundred letters written by my father between 1941 and 1945 to my mother while he was stationed in London and then in the South Pacific during World War II. Holding those letters in my hand more than seventy years after their composition is indescribable. My mother, when she was dating my father in the late 1930's and early 1940's, would mail him letters scented with lilac or lavender. Such letters, even unscented ones, are sensory experiences. E-mails are not. Such an argument is used also by people, who prefer reading traditional leather-bound or paperback books over eBooks. As a true techno-civilization, we haven't yet gone over completely to "the dark side." There are still ink pens, pencils, and stationery in most stores, obviously because there are still enough people using them to make sales lucrative enough to continue. In that case, maybe I need not panic until I'm a centenarian, who might appear on the evening news as an ancient reminder of a time when people actually wrote letters by hand, even saving in hat boxes and desk drawers the ones that were important or dear enough not to be deleted.
Finally, it may be that I long for the polite salutations and closings of letters we used to write by hand. Maybe my ego simply enjoyed seeing my name as the principal recipient of communication, not just one of fifty other names in or out of blind copy. The next generation will be different at least in the sense that they will be the first in many centuries not even to need cursive writing, which is now being eliminated in many American schools. Future power outages and dead batteries may mean at least temporary cancelations of even printed communication.   JB