This morning I've been watching some of the personal videos posted on FaceBook. I've looked at twenty of them so far and have been surprised at how deeply moved I have been at every one of them.
To see someone's life compacted into a tiny video filled with photos of those shining moments of vitality, sentiment, and recollection of those who are loved and kindly remembered is a powerful experience.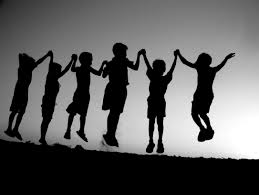 The wedding scenes, the newborn babies, old friends, birthday cakes, graduations, even the silly moments of unexpected humor along the way make what is found in these little films a reminder of some things that we share as a species.
Those small clips of memories show us that we all experience together more than we usually think we do. They have all brought both smiles and tears today, because they are reminders of what we all share somehow in being alive as human beings.  JB