Yesterday on the evening news there was an item about a man named Fred, who at the age of ninety-six was writing a song about his departed wife Lorraine, to whom he had been married for seventy-three years. Though Fred doesn't sing or play an instrument, he found some musicians, who used his lyrics to create a recording as a tribute. The song is called "Sweet Lorraine" and has been put on YouTube with photos of Fred and Lorraine through the years. The song has already become a hit on iTunes.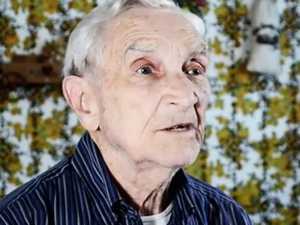 http://www.youtube.com/watch?v=eTpXI30KLLM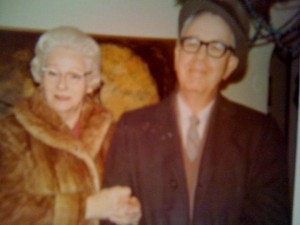 The touching narrative of these two people, so devoted to each other for all those years, is not a new story, but is no less powerful when I think of it in terms of others I've known who were together for most of their lives before suffering the loss of a partner through his or her death. The most recent personal example for me was the death of my Uncle John, whose surviving wife is one of my mother's younger sisters. My Aunt Connie and Uncle John were married for sixty-three years in a loving relationship that was almost symbiotic in the way the two depended one upon the other. Their lives were so intertwined through music, values, and being the patriarch and matriarch of a large family of grown children, grandchildren, and great grandchildren, that John's death created a kind of void, that my aunt is trying desperately to overcome. Her husband's absence continues to be so potent a force, that my aunt can sometimes hardly accept the fact that John is gone. She even forgets occasionally and picks up the phone to call him at the hospital.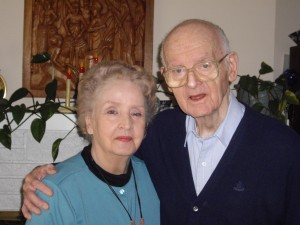 I can only begin to imagine the remnants of their life together crowding in upon my aunt on a daily basis, sometimes bringing with them tears of joy, and other times bringing a crushing sense of grief. Sleeping next to his pillow, playing old recordings of his voice speaking or singing songs they had so often sung together, seeing his clothes still hanging in the closet, smelling his aftershave lotion lingering in the air, and seeing photographs everywhere of their life together since before 1950. These things make me wonder how many widows and widowers must be in emotional distress through grief the rest of us can hardly realize. In physical terms, such grief must be like having one's legs or arms removed so that life would feel so restricted, that even the motivation to breathe would be impaired.  I think also of my own parents, who would this year have been married for sixty-nine years.
I remember too, my maternal grandfather's death in 1985, and the photos of my grandmother afterward, her face having lost forever the vitality and gaiety it had always shown before she lost the dearest person in her life. So many are never the same again after such a terrible loss. There is even a physical transformation.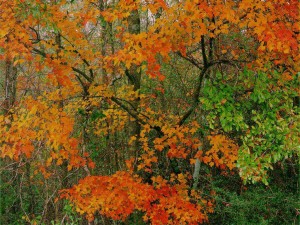 Anyone, who knows a man or woman whose life partner has recently been taken, should have a deep sympathy and a readiness to be available to help the survivor get through this toughest of emotional perplexities that life can present to the human psyche.  JB