As I age, I feel the need from time to time to write about my maternal grandparents, Charles Edgar and Vivian Veronica Starks.
For those fortunate enough to remember their grandparents, it's a wonderful thing as the years roll by to recall the unconditional love that enveloped them during childhood years and beyond in that phenomenon of idolizing those grandparents as much as they idolized their grandchildren.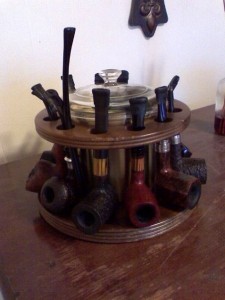 The experience of hero worship often begins with one's own parents or grandparents, but today I'd like to take a look back at how my grandparents deserved the adulation that may have come their way.
My first memories of Grandpa and Grandma Starks are almost purely sensory ones, the aroma of Grandpa's pipe tobacco with that of the peppermint candy in the white dish next to his pipe rack on the coffee table in the living room.  Then there was the fragrance of fresh flowers from Grandma's garden, the lavender she dried to make sachets for linens, and the aroma of her Shalimar Perfume mixed with those of freshly baked pies, cakes, or breads from an oven that was rarely turned off.
There was also the sound of laughter from both my grandparents, a partially muffled chuckle from Grandpa, and the room-filling, unbridled guffaw of Grandma, who seemed always in a state of rejoicing at just being alive.
The good nature of my grandparents was further evident in their sense of charity.  My mother told me often of repeated trips my grandparents made to front porches of people out of work or otherwise down on their luck, where Grandpa and Grandma would leave bags of groceries anonymously, so as not to embarrass the recipients into feeling beholding in any way.  Those incidents were related to my mother, not by her parents, but by their neighbors, who were well aware of the generosity of my grandparents.
Grandma was a gifted mimic, who loved imitating eccentric relatives from her own childhood.  Her instincts for comedy and acute sense of timing resulted in Grandma's owning the space of any room she entered, not by upstaging others deliberately, but by always being the most interesting and engaging personality within any group.  I used to think that Grandma should have appeared on the Tonight Show.  She and Johnny Carson would have had a marvelous time together regaling America with their anecdotes and mimicry.
Grandpa and Grandma were also good listeners, always completely captivated by the current expoits of their grandchildren, showing loving interest in even our most trivial activities.  Only such a bond of love could have accomplished the miracle of making fifteen grandchildren feel adored all at the same time in the same room.
The gentle sound of Grandpa's guitar comes back to me often and the laughter that came from his pretending to snatch my nose between his knuckles before putting it back in place, followed by his footsteps down the basement stairs to get ice cream for us from their freezer.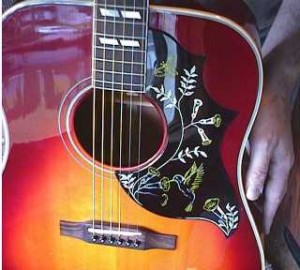 Grandpa died when I was in my early forties and Grandma when I was almost fifty, birthday cards arriving yearly with a dollar bill in each and handwriting a little less distinct each time until her passing.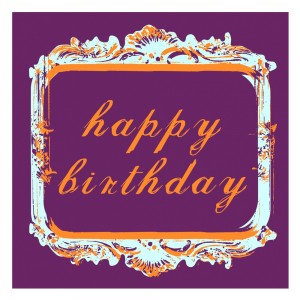 Even the squirrels and birds in her garden loved and trusted her, as she talked to and fed them daily, witnessing generations of them, because they seemed to want to remain near her.
The wisdom, beauty, and kindness of those two people are what I'm celebrating today.  Were Grandma still with us, she would be 108 years old, and Grandpa, 114.  In spirit though, they will always be with us.  JB