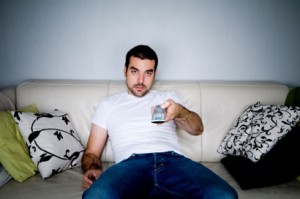 Our greatest fear in this country is not hunger, physical pain, taxes, or injustice, but that of being bored or unoccupied at any moment by some external stimulus. We seem to be terrified by the prospect of actual introspection of any kind.  The need to be "doing something" every moment of the day does not generally include meditation, musing, pondering, or reflection.
Amusement is what we worship more than anything else.  Everything from television to computer games keeps us occupied and safe from the contemplation that may be too deep.  Being busy or entertained at every moment is how we measure the value of life.  Part of this ethos may go back to the Puritans and later to Ben Franklin, the Puritans having believed that constructive activity kept us at a distance from sin, and Franklin having put his trust in busyness as a means to improve life through experimentation and invention in order to make living better for everyone. Those precepts have, however, deteriorated to turn most of us into passive creatures through our enduring need for diversion.  Our inner resources have diminished to the point that without an electronic device in hand or some other "outside" diversion, we feel lost.  Most of us are used to being able to suppress thoughts that are too profound or demanding by the unending distractions of media and the loudness of life around us.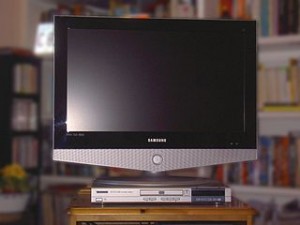 I am amazed at how many people leave their television sets on almost all the time, even when there are guests. Some with better material means have sets everywhere in the house, even the bathroom.  The mere thought of not being "connected" while walking from one room to another is anathema.  Is there a fear of silence for some?  If so, why is that fear so powerful, and upon what is it based?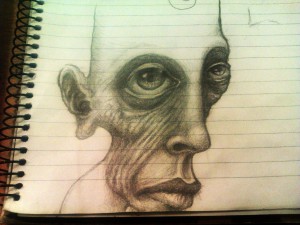 As someone who taught high school for thirty-five years and was a teenager myself sometime during the Mesozoic Period, I'm more than familiar with the adolescent curse of being bored.  Inner resources have to be nurtured over time so that one can discover his or her personal ingenuity at dealing with relative quiet and lack of external stimulation.  Our culture is becoming louder, more aggressive, and faster-paced than ever before.  The inner self that each of us has is being shrunk daily by the overstimulation of a world that cannot be turned off, even for a moment.  Whatever means of meditation we have, like yoga or prayer is of enormous value in keeping us grounded and in touch with something more cosmic than our being permanently amused. I wonder often too why we tend to measure quality and fullness of life by speed, complexity, and unceasing activity.  Convenience and entertainment are wonderful things, as long as we see their limitations and that they are not the only needs we have.  JB