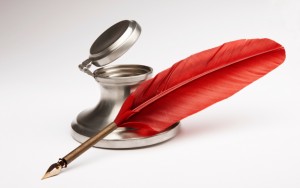 When I was in school, writing was one of my favorite activities.  That made me nerd of the universe, but I always looked forward to reading a teacher's comments in red ink on what I thought or believed and how I could improve my style. As a teenager I grew to love writing just for myself, even if no one else ever read what I wrote in my journals.  Now I have a blog on which I can express my hopes, fears, convictions, anger, and taste any time I wish, my ego enjoying the bonus that someone out there may be reading and sharing my thoughts, applauding or reviling them, but reading them just the same.
In some ways writing is a release, probably a selfish one, an escape from the inevitable confinements of conversation, that can become a kind of tightrope walk in its need to balance one's opinions and those of others, not in the sense of a contest, but in a shared quest for information or entertainment.  Because there is so often at least one person who, fascinating or not, monopolizes conversation, rendering others his audience, willing or not, writing can become a little asylum of reflection, without the unsolicited theories and judgments of various and sundry pompous windbags, whose agendas are tossed about so indiscriminately.  I do believe that in order to be a "whole" person, one needs some level of equilibrium between shared thoughts of conversation and the quiet introspection of his own take on the world around him.  It takes both to give us a wide and healthy view.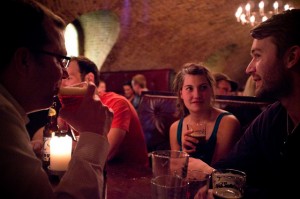 We live in a time when most of us are bombarded daily by commercial and political messages shouting what is good, what is bad, who is beautiful or important and who is not, regarding everything from what we drive to what we wear and what we eat.  This has become increasingly true over the past century to the point at which we have become victims of over-choice, despite some good information that may help to make our lives safer or more "comfortable."  Even in cities with large populations, each man and woman lives, to some extent, in his or her own, private world with individual takes on what is going on in the wider environment from minute to minute.
Marketing from Madison Avenue has become expert at beguiling people into believing they want or need things, that in just a little while seem dusty and surprising remnants of half-remembered desires.  Years ago a cracker company discovered that by printing the word, "SEX" on the image of a cracker for only one frame in a 16mm filmed commercial, the subliminal message was that the viewer experienced a powerful but unconscious association between the cracker and the pleasure aroused by the word, "SEX."  Sales increased exponentially with housewives, their hair still in curlers, astonished that at checkout lines their shopping carts were filled with boxes of crackers.  After that, subliminal advertising became illegal, but imagine its implications during a political campaign.  It brings up the question about where influences around us stop and where our own thoughts make decisions for us.  Creative writing helps us find our way.
As human beings, we sometimes become lazy in our willingness to go along with the crowd, abdicating our natural inclination to look at the world based upon our own needs, knowledge, and experience.  Modern life makes it increasingly difficult to make informed decisions without Google, doesn't it?  Generating thought and opinions without many outside influences makes originality of thought more and more valuable.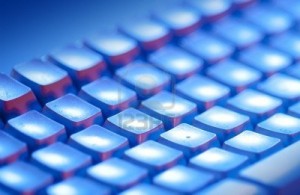 That's why writing can be such a wonderful sanctuary, where we can record our impressions and thoughts on an infinite number of topics, going back later to the same writing to see if or how we've changed our views.  That kind of writing provides a chance to make our own pronouncements, clarify our own insights as we put them along side those that surround us the rest of the time, so that we can say, at least sometimes, "Yes, this is what I think and believe."  JB