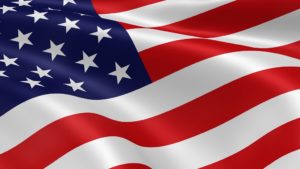 Though I'm on FaceBook and enjoy seeing news and humor from friends and former students, there are changes I've been observing over the past few months that are draping an ugly shroud over that social experience.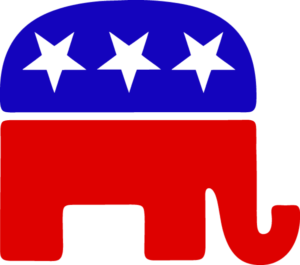 I thought that, especially during the Covid-19 Pandemic, we might all be able to lift up one another in supportive and sympathetic ways as a nation. My miscalculation in that regard has been nothing less than cosmic. The increasing rancor and division in our nation, often based upon blind party loyalty, social class, skin color, misguided and twisted religious fervor, and utter paranoia, have turned the country upside down in a vortex of suspicion. I suspect that all these reasons have been bubbling like molten lava beneath the surface of whatever social equanimity we at least thought we had before.
Composure, discussion (not wrangling), and actual reasoning seem now to be on hiatus in favor of passionate denunciation of one group or political party by another in the most insultingly simple ways. Both sides are guilty of this, but the problem is that the two sides rarely if ever anymore merge for the good of the nation, where there is terrible need amid the rage of name-calling and constant accusation hurled hourly by one party at the other…in both directions. What does this solve? "Nothing" is the correct response, friends. If Vladimir Putin himself were the puppet master (which I believe he may well be), he couldn't be pulling the strings for his own benefit more successfully in order to encourage our self-destruction.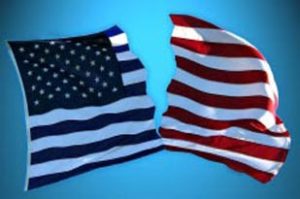 On FaceBook there are posts every few minutes, not of news and facts, but of stories about supposed evil plots (i.e. mail fraud, blown way out of proportion for the benefit of the current administration) that make the National Enquirer look like The Farmer's Almanac. Much of this, of course, has to do with terrified and suspicious people who find comfort in myths about conspiracy theories, ones that are shared as "factual" instead of the absurd, dangerous lies they are. Such terror and hopelessness are, I believe,  origins and nursemaids of the terrifying "Q" phenomenon upon which history will someday look back the way we now see the appalling ignorance and horror of The Dark Ages. High emotion based upon hunches and preconceptions are being systematically tweaked and polished as actual news by those whose blind worship of our current leader in The White House couldn't be more terrifyingly strange if it were based upon Voodoo, or secret mass lobotomies after which the scars are covered by hair and the victims continue to function, but in the most bizarre ways. The real reason for the sudden and massive changes in limiting voting rights has nothing to do with facts, but rather with fear that the current jig may be up for our current absolute monarch.  JB